DRIVERS ARE OUR MOVING FORCE
PUT USA FREIGHT IN YOUR CORNER
As a comprehensive premium preferred logistics provider exceptional service is at the forefront of our operations. Therefore, every load we move is a showcase of our ability to safely and efficiently surpass our customers expectations. Let USA Freight logistic your success.
At USA Freight we have some of the lowest employee turnover rates industry wide. You won't see USA Freight job posters on forums, gas stations or trucking schools. Fortunately, our reputation has brought drivers to us, and therefore we only bring the best into our company.
OUR DRIVERS
Our recruitment tactics are not meant for bringing in sheer volume, they are in place to bring us the best drivers American highways have to offer. We only take in top notch drivers and put them through our paces. As a result, our drivers are the safest on the road. They only have safety to worry about knowing there is an entire team of skilled dispatchers and load planers behind them for everything else. Together we run as a well oiled machine.
SAFETY & COMPLIANCE
Our team strictly follows ISO 9001 certified procedures, supporting a safety-first mentality.
USA FREIGHT VERSATILITY
We will move your product from inception to the end user flawlessly and efficiently. From LTL to
expedited truckload we are the team you can rely on. Weather it is cross dock or final mile delivery, you
can trust in USA Freight.
BROKERAGE
If you are in need of immediate capacity solutions, you can count on one of USA Freight's carrier
partners to deliver a premium service 24/7 365.
"USA Freight does a fantastic job an continuously providing exceptional service.
I trust each member of their dispatch department greatly and I can always rest easy knowing my shipment is in good hands."
"Best go to carrier I know.
Dispatchers are honest and always willing to help. Drivers are all hard workers.
USA Freight is overall a very solid carrier."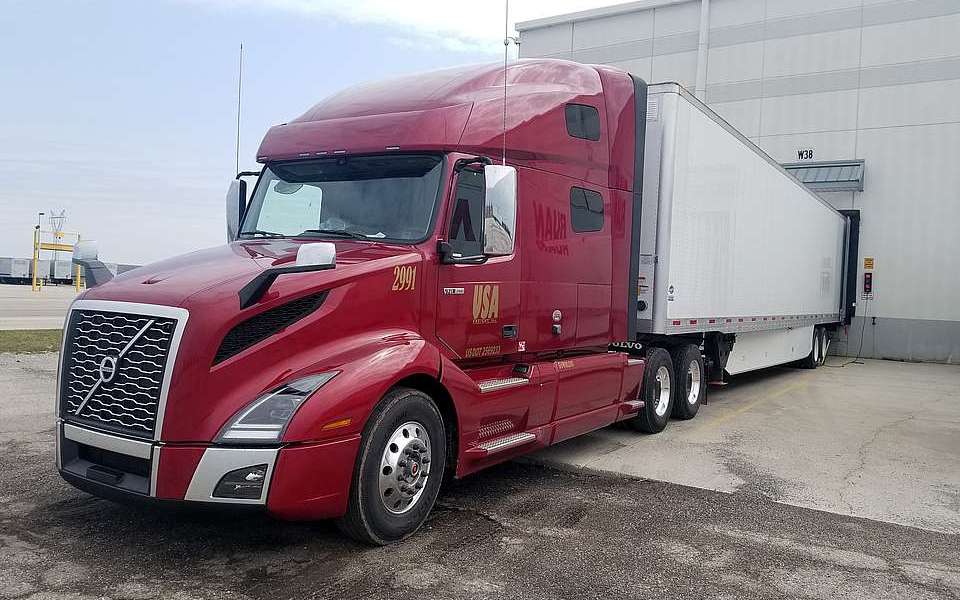 The USA Freight Difference
ELD – USA Freight is 100% ELD compliant and offers real time tracking with automatic updates.
Lytx Drivecam – We leverage video-based coaching that's proven to help educate drivers by analyzing driving and vehicle data to distill it into insights that empower us to run a safer, more efficient fleet.
Point of contact – Our customers get one point of contact for all services we offer as well as access to our 24/7 365 support team.
Data – We are EDI & API capable, and use customized transportation management software to better serve our customers.
Services we offer – Dry Van & Flatbed truckload, Team Service, Expedited, LTL, Cross Dock, Temporary Warehousing, Last Mile Delivery and Brokerage.
Location
2720 S River Rd. STE 200
Des Plaines, IL 60018